Microdermabrasion Services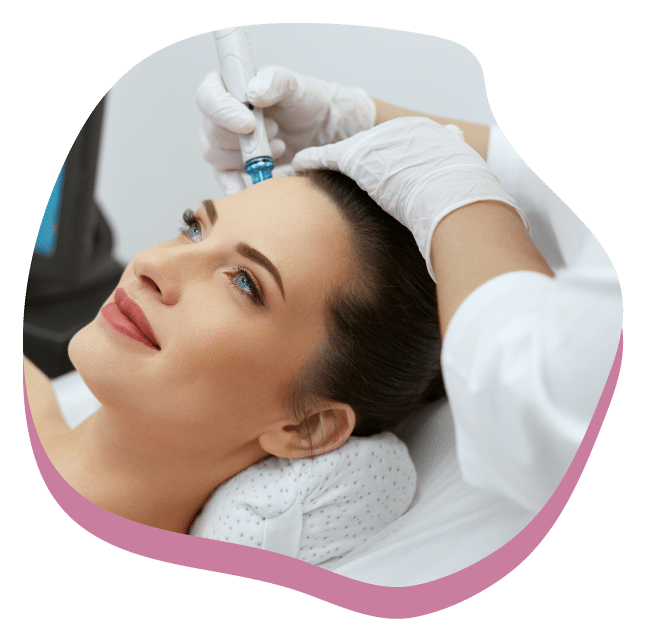 Microdermabrasion is a non-surgical and minimally invasive procedure that helps renew overall skin tone and texture. At Face to Face Spa, our licensed estheticians take exceptional pride in carefully examining your skin to recommend the best treatment for your individual needs.
You may be a good candidate for microdermabrasion treatment if you have any of the following concerns:
Microdermabrasion treatment uses a special applicator that sprays fine particles onto the skin to sand away the older and thick outer layer of the skin. Alternatively, your practitioner may use a technique in which fine particles of aluminum oxide or sodium bicarbonate are sprayed onto the skin and then suctioned with a vacuum/suction attachment. Both methods result in a fresher, more youthful appearance and smoother, more even skin tone and texture.
The Microdermabrasion Process
A microdermabrasion appointment lasts about an hour and is administered by one of our licensed estheticians. To prepare for your microdermabrasion appointment, we recommend avoiding any tanning creams, waxing, and sun exposure for a week before treatment.
During the appointment, your provider will use a hand-held device to gently spray on particles or sand away the dull outermost layer of the skin, revealing the fresh and younger-looking skin underneath. Microdermabrasion allows the underlying layer of new skin to grow, promotes collagen production, and smoothes and firms your skin.
There is minimal to no recovery time after the procedure, and you can enjoy your newly rejuvenated appearance when you walk out of your appointment. However, we advise you to take extreme care in protecting your newly resurfaced skin by wearing a strong SPF sunscreen.
Benefits of Microdermabrasion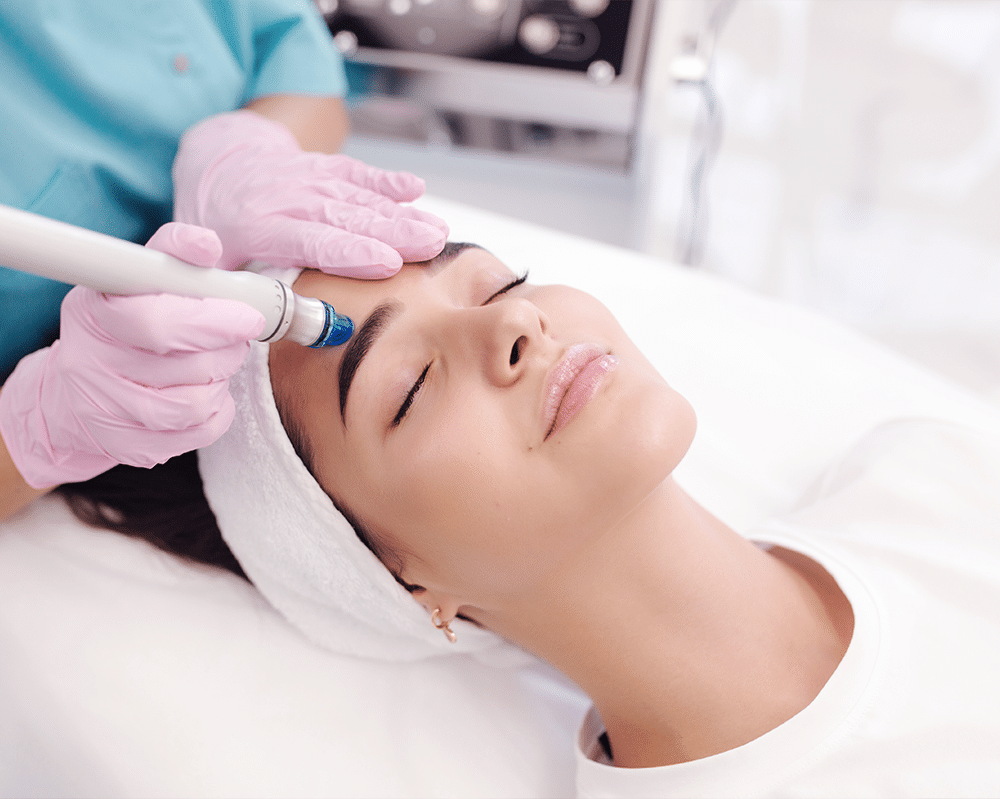 Microdermabrasion is a safe procedure suitable for all skin types. People may choose to get microdermabrasion treatment if they are looking to improve the appearance of sun damage, fine lines and wrinkles, age spots, acne, and melasma. Additional benefits of microdermabrasion include:
Reveal Glowing Skin Underneath
Microdermabrasion is a safe and popular procedure that improves skin tone and texture. Face to Face Spa offer effective and comfortable treatments in our many locations, so you don't have to look far to rejuvenate your skin. Visit one of our half-dozen locations in the Austin, Houston, Bee Cave, Spring, and Dripping Springs, TX, areas to invigorate and refresh your skin. To see what our customers are saying about us, check out these reviews and testimonials.