Microdermabrasion Services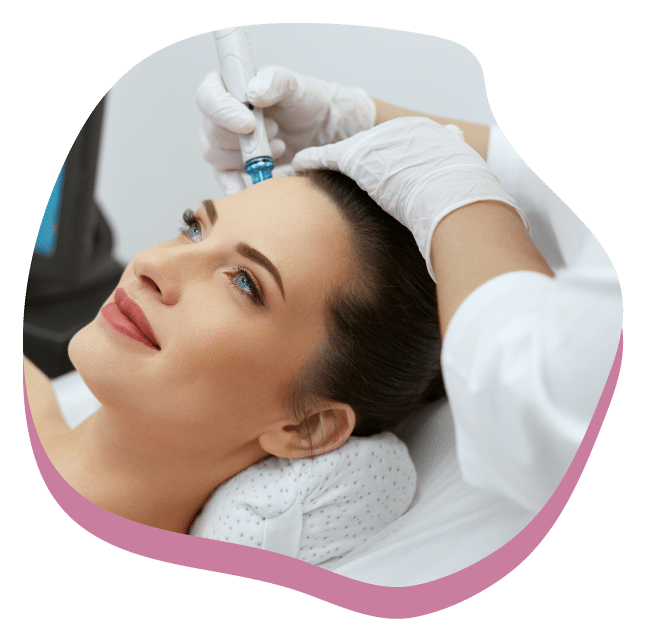 Remove dead skin cells to reveal fresh, vibrant skin with mechanical exfoliation! Microdermabrasion can recharge your look, painlessly buffing away dry, damaged skin cells while encouraging the rise of new, natural collagen: the building blocks of clear, vibrant, youthful skin. A series of six treatments spaced 2 weeks apart is suggested for best results. Maintenance microdermabrasion treatments are recommended every 30-60 days thereafter. This procedure has little to no down time.
Microdermabrasion is generally safe for most skin types but is not recommended for clients with a history of keloid scarring, sensitive skin, rosacea or broken blood vessels on the skin's surface. A complimentary product consultation is included for your favorite dermatology grade facial products including Skin Medica, Skin Ceuticals, Skin Better, Neocutis, ZO Skin Health, Elta MD, and Glo Professional. This is a summer safe, pregnancy safe exfoliation treatment.
Microdermabrasion is a non-surgical and minimally invasive procedure that helps renew overall skin tone and texture. At Face to Face Spa, our licensed estheticians take exceptional pride in carefully examining your skin to recommend the best treatment for your individual needs.
The Microdermabrasion Process
A microdermabrasion appointment lasts about an hour and is administered by one of our licensed estheticians. To prepare for your microdermabrasion appointment, we recommend avoiding any tanning creams, waxing, and sun exposure for a week before treatment.
During the appointment, your provider will use a hand-held device to gently spray on particles or sand away the dull outermost layer of the skin, revealing the fresh and younger-looking skin underneath. Microdermabrasion allows the underlying layer of new skin to grow, promotes collagen production, and smoothes and firms your skin.
There is minimal to no recovery time after the procedure, and you can enjoy your newly rejuvenated appearance when you walk out of your appointment. However, we advise you to take extreme care in protecting your newly resurfaced skin by wearing a strong SPF sunscreen.
Benefits of Microdermabrasion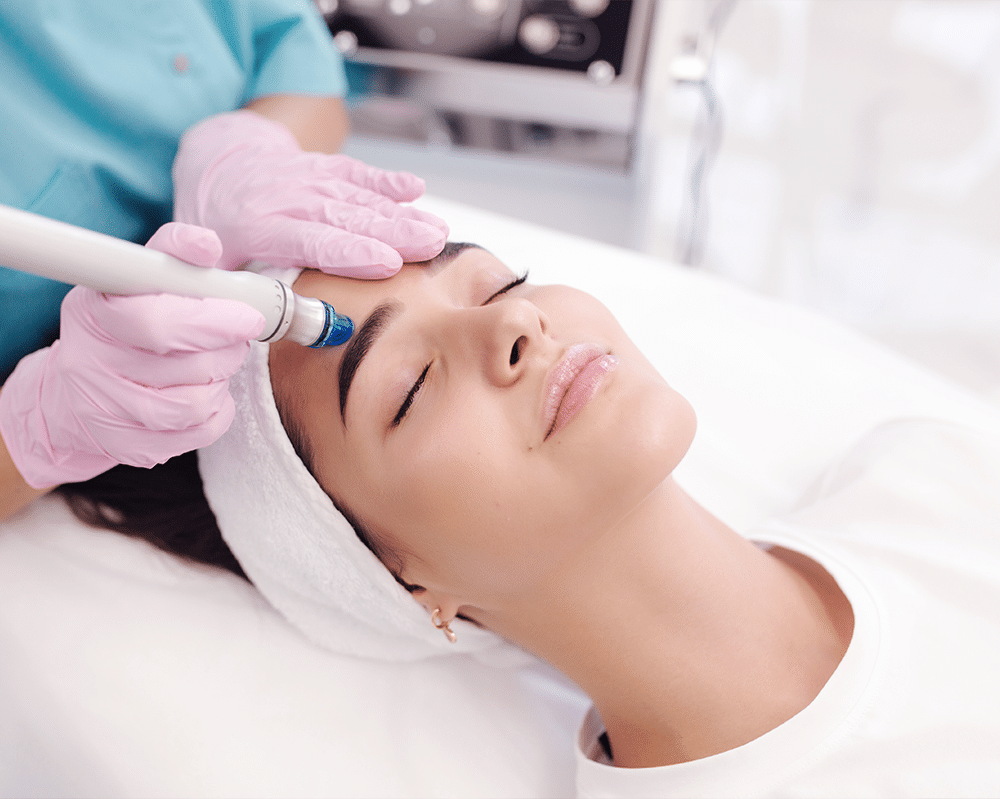 Microdermabrasion is a safe procedure suitable for all skin types. People may choose to get microdermabrasion treatment if they are looking to improve the appearance of sun damage, fine lines and wrinkles, age spots, acne, and melasma. Additional benefits of microdermabrasion include:
Reveal Glowing Skin Underneath
Microdermabrasion is a safe and popular procedure that improves skin tone and texture. Face to Face Spa offer effective and comfortable treatments in our many locations, so you don't have to look far to rejuvenate your skin. To see what our customers are saying about us, check out these reviews and testimonials.