See What Our Customers Are Saying
At Face to Face Spa, we know that relaxation and "me time" are crucial to maintaining both mental and physical health. That's why we strive to create a warm, welcoming, soothing environment for all of our guests. But beyond the luxurious mood you can find at each one of our locations, you'll also find our expert staff of estheticians focused on using cutting-edge cosmetic technology to deliver top-tier results.
Our science driven facial services can help you to achieve skin health and beauty. Face to Face Spa guests trust us to create the changes they so desperately desire to see in themselves. Our technology works. Our staff is knowledgeable and expertly trained. Our procedures, treatments, and spa services are safe and genuinely produce results. Our focus on creating visible, lasting changes in the health and happiness of our guests has made us the go-to, self-care sanctuary in the Austin/Houston metro areas.
That being said, you don't have to take us at our word alone. Check below for testimonials and reviews from our customers. Once you've experienced the Face to Face difference for yourself, we encourage you to add your voice to our growing list of satisfied guests.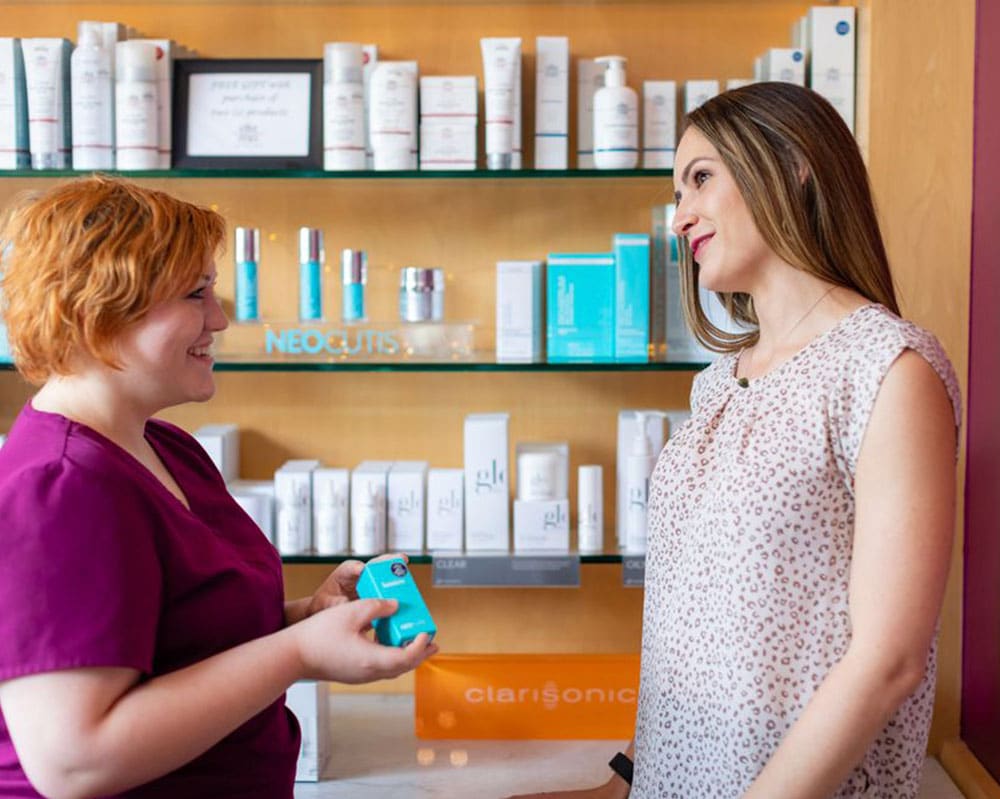 My esthetician was very capable and knowledgeable. She made suggestions to help my skin conditions improve and her advise has been spot on. Face 2 Face is one of the few spas where I can get dermaplaning along with the facials and chemical peels my skin needs. The receptionist is very friendly and accommodating. I make the 40 minute round trip weekly to have myself pampered at Face 2 Face!
I've been coming here for a few months and love it. The staff is professional and the service is always done on time. As soon as you walk in they'll offer you a complimentary beverage and then off you go. My skin has never looked better since I've been coming here. I don't know much about skincare and I always learn new ways to improve my skin after coming here. Definitely recommend this spa.
I love this place! I used to get facials all the time, and recently went back after a while. Everyone I have come into contact with has been so sweet and professional. I had the opportunity of speaking with the owner on the phone recently, and she was so caring and accommodating. I cannot say enough good things about Face to Face. I will be returning soon!
Let Us Know How We're Doing
At Face to Face Spa, we take every reasonable measure (and a few measures beyond that) to provide the life-changing aesthetic and cosmetic changes that you desire and deserve. If you've visited us for any one of our treatments, procedures, services, or industry-leading skincare products, we'd love to hear about the finer points of your experience.