Improve Skin Texture & Luster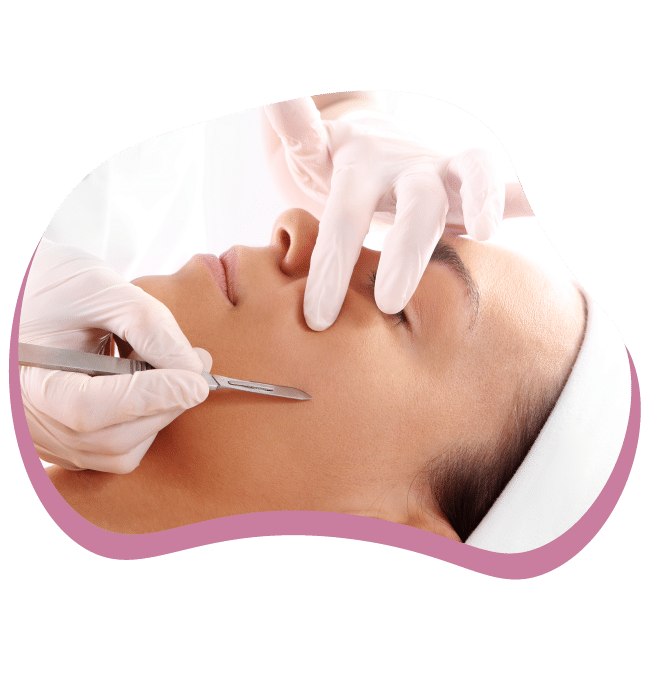 Face to Face Spa offers dermaplaning services to customers who wish to minimize fine lines and blemishes, improve their skin texture, and get rid of peach fuzz. Dermaplaning improves the overall look of your face by carefully scraping the skin just enough to trick it into thinking it's injured. This injury encourages the skin to begin regenerating cells and producing more collagen. 
Patients can enjoy smoother skin and a brighter complexion immediately after the treatment. In addition, there is no downtime required after the procedure, so you can schedule your appointment during your lunch hour.
After your initial treatment, we recommend that you receive maintenance treatments every four weeks to maintain your look. Additionally, dermaplaning is suitable for most skin types. However, you should avoid this treatment if you are experiencing an active acne outbreak or have open wounds or lesions on your face.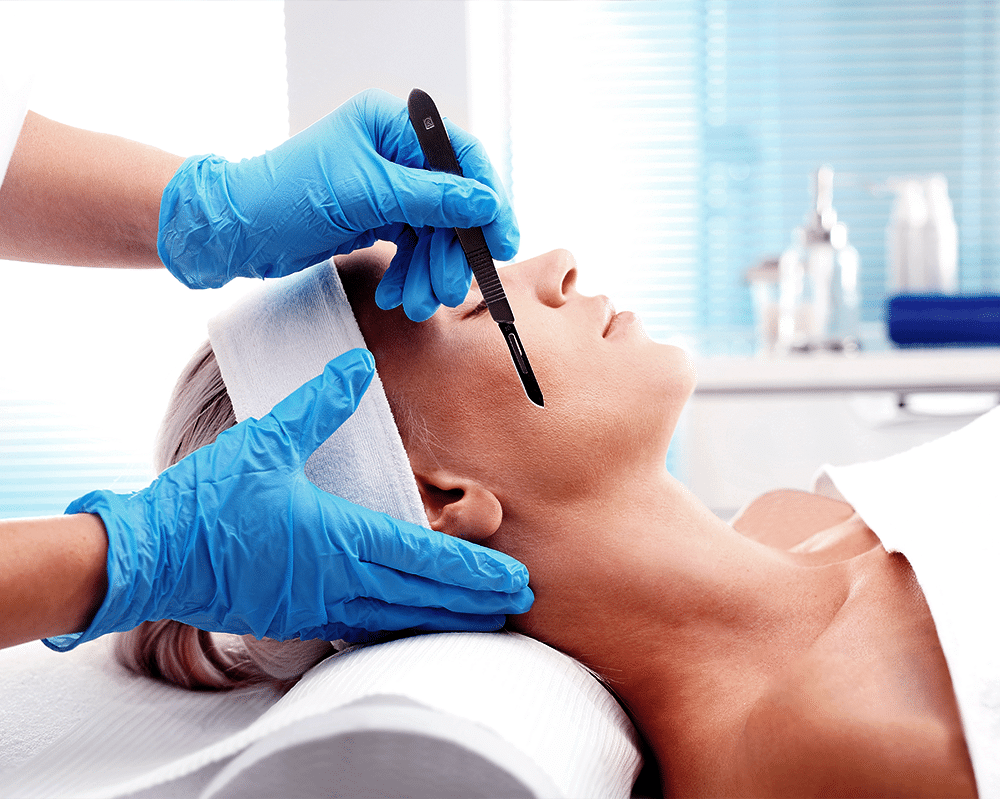 Your dermaplaning treatment will begin with our licensed esthetician applying a facial solution to help open up the skin's pores. After this topical application, we'll gently scrape your face with a surgical steel blade held at a 45-degree angle while keeping your skin taut for the best results. 
Dermaplaning treatments are painless, and patients usually experience zero discomfort during the procedure. Although topicals like retinol and exfoliants are best to be avoided after the procedure, you are welcome to put on makeup right after the treatment if you wish to do so. 
It's important to avoid the sun and use plenty of sunscreens for the best results after your dermaplaning procedure. After your treatment, our experienced staff will gladly walk you through the best skin regimen and sun protection for your particular skin type.
You can expect to see smoother skin and the absence of peach fuzz immediately after the treatment.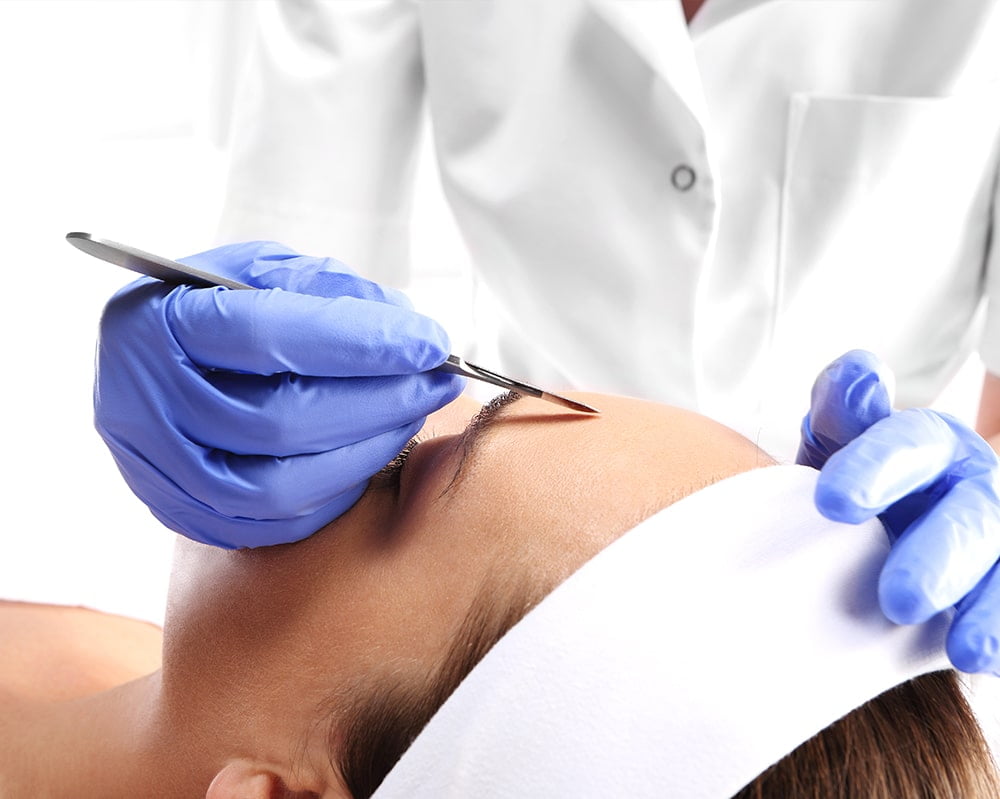 After you undergo dermaplaning, you will notice that your skin looks fresher because the procedure removes dead skin cells from your face's surface. Here are additional benefits you can expect from dermaplaning:
Improve Your Skin Texture With a Refreshing Touch
Dermaplaning is the safest and most effective way to exfoliate your skin and get rid of facial hairs. We'll talk with you about your goals and expectations at Face to Face Spa and ensure you receive a luxurious and effective dermaplaning treatment. 
To see what our customers are saying about us, check out these reviews and testimonials.