Join the Face to Face Family
A Unique Membership Spa Industry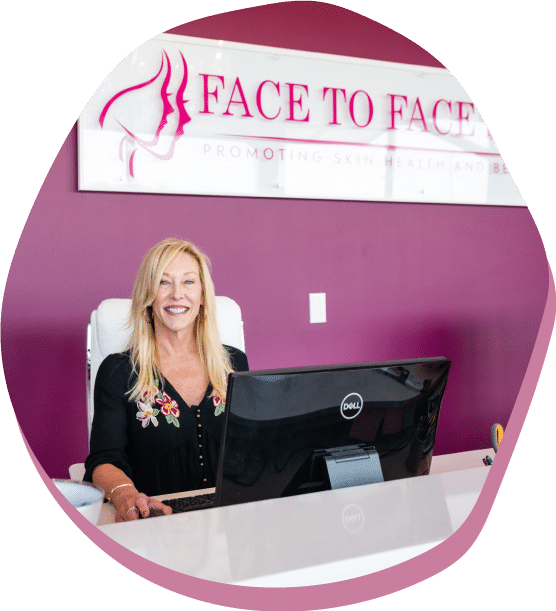 Face to Face Spa's membership-based model promotes skin health rather than pampering and relaxation alone. Through this concept, we welcome guests to begin goal-oriented, results-driven skin care regimens for only a small monthly fee. Beyond the opportunity to offer high-quality care at competitive prices, Face to Face Spa's business model allows owner-operators to benefit from consistent revenue and strong ROI.
As a Face to Face Spa owner-operator, you'll receive over 120 hours of classroom and on-site training as well as your own personal business development manager. Your development manager will provide support in ongoing operational strategies such as digital advertising, email marketing, and use our corporate mobile app (to name only a few).
From day one, our family of owner-operators is primed for growth and success. If you've been thinking about starting your own business but don't know quite how to begin, Face to Face Spa's support system and strong business model could be right for you.
The Franchising Process
Face to Face Spa Franchising offers one of the most unique opportunities in the Medical Spa industry.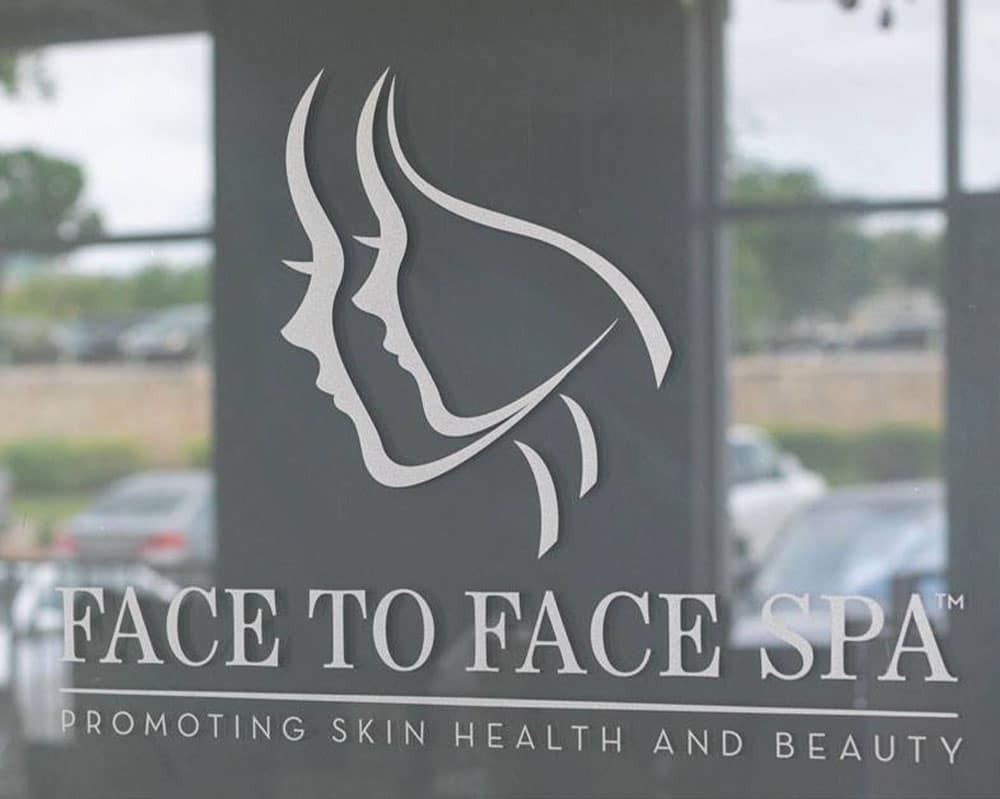 Face to Face Spa was founded in 2011 by Registered Nurse Jenny Abraham. As a wound care nurse for a large Austin Health Center at the time, Jenny was fascinated with the science behind quality facial products and ingredients, as well as evidence-based practices and standards for promoting skin health. But Jenny's fascination with skin health wasn't the sole result of her time as a nurse. Her passion for skin care started in her formative years.
As a teenager, Jenny suffered from severe cystic acne which persisted into adulthood. After trying over-the-counter products and even infomercial miracle cures, she still suffered from painful blemishes. As visits to the dermatologist piled up, so did the bills. Finally, empowered through her education and experience as a nurse, Jenny resolved to prevent her acne rather than merely treat it.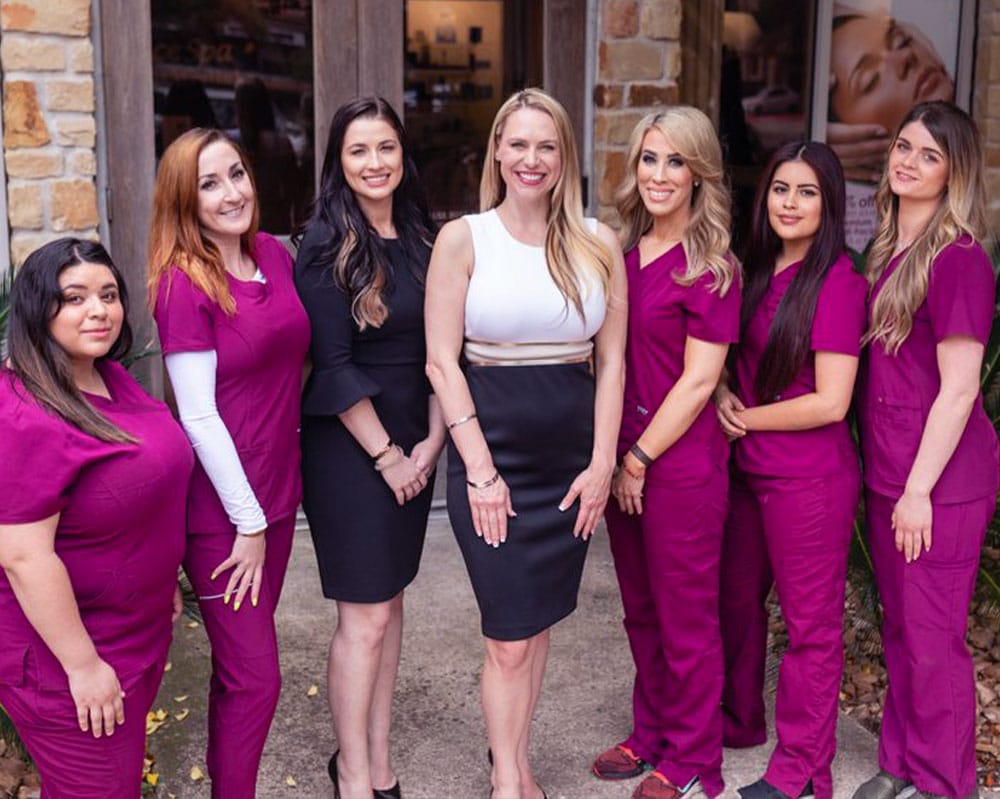 Jenny began to experiment with facials and explored the cosmetic industry. She found that day spas were pricey and most treatments were about relaxation rather than relief, deep cleaning, extractions, and—most importantly—results. Eventually, she stumbled across a medical esthetician in the Austin area who could finally help with her cystic acne.
Jenny underwent a high-tech intervention during a facial appointment featuring high frequency, technology and thorough extraction. As it turned out, these routine facial services and chemical peels vastly reduced Jenny's acne symptoms. Everything started to come together, and Jenny finally created the treatment she'd been seeking all this time—a high quality, science-based facial with medical and cosmetic benefits.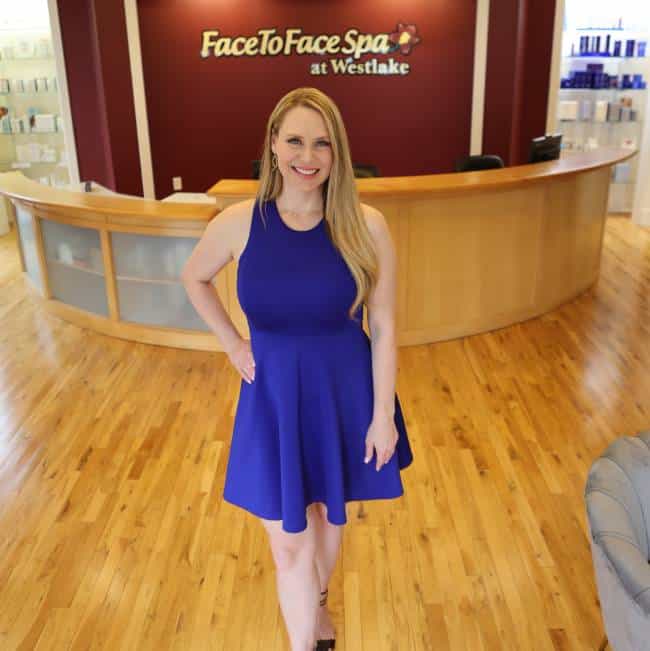 "Our artful combination of ambiance, expertise, and customer care make us shine amongst competitors in our growing industry."
Jenny Abraham, RN
OWNER AND OPERATOR
Face to Face Spa
Contact us to take the next step in joining the Face to Face Spa Franchising family!