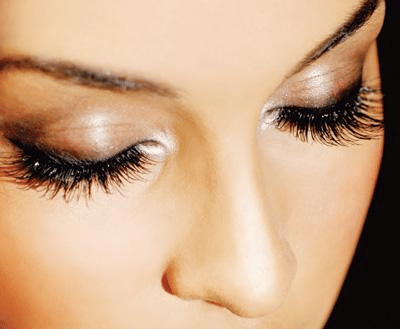 "I woke up like this."
I will be the first to say that my "I woke up like this" face is NOT the most attractive! I envy those who can live up honestly to the "I woke up like this" quote. I typically wake up looking like I don't own a hair brush…or haven't ever in my lifetime. I usually have pillowcase wrinkles embedded into my face, leaving a design similar to your 'connect the dots' game, and an immediate craving..scratch that..fiend for coffee.
One thing that has definitely amped up my wake up game is my newfound love for lash extensions. Now, before I get going, let me let you know that this is really my second go-round' with this genius invention. While I have really only had a full set applied and then later fills, I noticed a big enough difference to share my thoughts and opinions with you.
First things first, Mink or Synthetic?
Mink
Prior to getting lash extensions myself, I heard how uncomfortable they can be especially when sleeping. Going into my appointment for my initial application, I had this in mind. My initial application was with Mink Extensions.
Pros: Soft, full, weightless, comfortable when sleeping, looked natural, shed as your natural lash would shed.
Cons: More expensive, shed quicker.
Synthetic
My second appointment I went in to get my first fill at Face to Face Spa. I assumed since I had mink for my initial application I would be receiving mink fills, however, after some miscommunication I left with synthetic fills. I was a little disappointed to say the least. I will say, I am glad this mishap happened because I can now share with you the difference from personal experience!
Pros: Full, natural looking, less expensive, lasts longer
Cons:
Weighted (not by much, but I could definitely feel them)
Uncomfortable (they bend SO easily. I can feel them when my eyes are closed and laying on my pillow and will wake up to one poking me in the eye!)
Do not shed with natural lash (Again, this is my personal experience, but mine have not shed and have become abnormally long as my natural lash continues to grow)
Feel fake (I know, they are synthetic, they are fake, however these feel like someone glued false lashes from the drug store to my real eyelashes).
Overall? Pay the extra amount to get mink lashes!
Y'all know me and my love for saving money, however, I am a strong believer that some things are worth the extra buck. Well, this is one of them! If you really want to honestly flaunt a selfie with the caption "I woke up like this", mink is the way to go!
Much Love,
Haylee
#FacetoFaceSpa #lashextensions